Mohit Raina Filled Extortion Case Against Actress Sara Sharma And Four Others
TV's popular show 'Devon Ke Dev Mahadev' fame and actor Mohit Raina has filed an FIR against an actress Sara Sharma and four others alleging extortion. Goregaon Police has registered an FIR against five people including Sara Sharma. The police have registered this case after the order of the court.
Confirming this, Goregaon DCP Chaitanya said, "On the order of the court, a case has been registered under section 156(3) of CrPC against four accused in Goregaon police under section 384 of IPC."
Case going on in Bombay High Court
Mohit Raina said, "I confirm that I am involved in a legal battle these days. I have pained a trial as well as an FIR in this matter. However, the matter is sub judice before Bombay High Court. I I am unable to comment on this matter in detail. I thank you for your patience and support."
Mohit Raina's life in danger
Let us tell you that actress Sara Sharma, who appeared for very little time on screen, has claimed that Mohit Raina's life is in danger and she was trying to save him. However, the whole matter has not been clearly revealed to everyone.
Mohit was infected with Corona
Mohit Raina, who gained popularity from 'Devon Ke Dev Mahadev' on TV, has worked in superhit films like 'Uri-The Surgical Strike' and many web series like 'Bhaukaal' and 'Kaafir'. Mohit got infected with the coronavirus during the shooting of a web series in April. And now she is completely fine.
Karan Mehra celebrates his son Kavish's birthday after returning from jail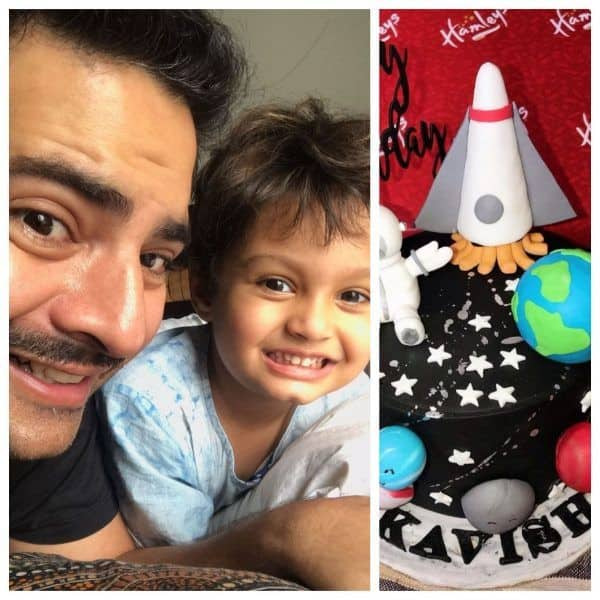 Karan Mehra sent well wishes to his son Kavish: Yeh Rishta Kya Kehlata Hai fame Karan Mehra has come out of jail for assaulting his wife. Karan Mehra's wife has accused him of misbehaving with her for several months. Karan Mehra has posted a post on his Instagram after so many days of coming back from jail. In this post, Karan Mehra has congratulated his little son Kavish on his birthday. Karan Mehra has written a long post with pictures of son Kavish. Also Read – From Nisha Rawal's 'beating' confession video to Arunita Kanjilal and Pawandeep Rajan's expressions, here is the last week's VIRAL CONTENT
In this post, Karan Mehra, while expressing his feelings, has told how much he loves his son. Karan Mehra has written, 'Happy birthday Kavish son, may God always bless you and protect you. I remember how you used to tell me that you love me a lot. I will always be in your heart and will be loved. Go ahead well Kavish.
Kavish is trapped in the fight between Karan Mehra and Nisha Rawal. The matter of the fight between these two is in court these days and both have expressed their right on Kavish. While Karan says that Nisha cannot handle Kavish, Nisha says that Kavish has the right to him, not Karan. Also Read – These 15 TV celebs who have eaten the air of jail, see list
Nisha has accused Karan that the actor is having an extra-marital affair with someone and she herself has caught the Yeh Rishta Kya Kehlata Hai actor. While Karan says that Nisha is falsely accusing him. In such a situation, it has to be seen what will be the outcome of their fight and what will be the effect on Kavish's life due to this. Also Read – Rohit Verma took a jibe at Karan Mehra while supporting Nisha Rawal, saying 'I am in his life…'
Just before Sushant Singh Rajput death anniversary, Ankita Lokhande sent a special message, saying 'I am far away…'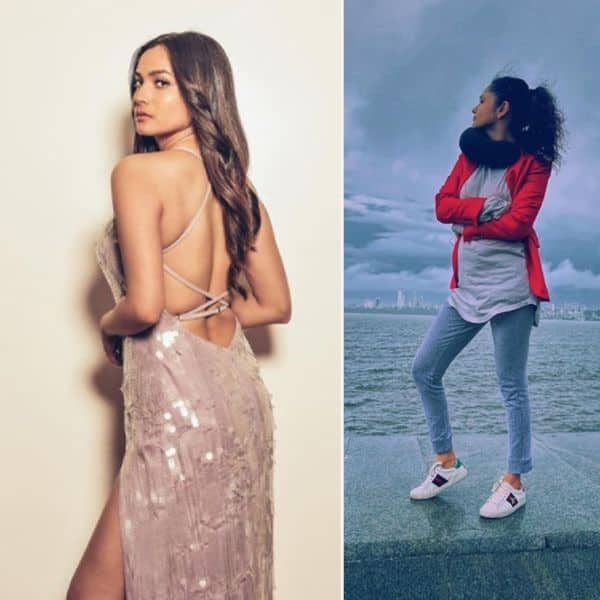 Pavitra Rishta fame Ankita Lokhande makes a come back before Sushant Singh Rajput's First death anniversary: Tomorrow i.e. 14th June is the death anniversary of Bollywood actor Sushant Singh Rajput. Exactly a year ago on June 14, Sushant Singh Rajput said goodbye to this world. Ahead of Sushant Singh Rajput's death anniversary, his ex-girlfriend and costar Ankita Lokhande has made a comeback on social media. Some time ago Ankita Lokhande shared a post on Instagram. In this post, 'Pavitra Rishta' star Ankita Lokhande is seen watching the waves of the sea. Looking at the picture, it seems as if she is lost in someone's thoughts. Also Read – Apart from Ankita Lokhande and Rhea Chakraborty, Sushant Singh Rajput's name was also associated with these 2 beauties
Through this post, Ankita Lokhande has also sent a message to her fans. In her post, Ankita Lokhande wrote, Distance doesn't matter. It is true that as the evening progresses, we all come under the same sky. As soon as Ankita Lokhande's post came to the fore, a smile came on the face of her fans. Fans were waiting for the return of Ankita Lokhande for the past several days. Ankita Lokhande's post has gone viral as soon as it surfaced. Fans are claiming that they were missing Ankita Lokhande a lot.
It is worth noting that last week Ankita Lokhande announced that she is taking a break from social media for some time. Ankita Lokhande had written, 'This is not goodbye….now we will meet after sometime….' After Ankita Lokhande's post surfaced on Instagram, people started trolling her. Also Read – These 8 stars became the victim of the anger of the fans this week, are being trolled fiercely on social media
People believed that Ankita Lokhande wants to avoid the fans of Sushant Singh Rajput. This is the reason why Ankita Lokhande has taken a break from social media just before Sushant Singh Rajput's first death anniversary. In such a situation, it would not be wrong to say that Ankita Lokhande has given her answer to her fans and haters for this post.
Nia Sharma react on being proposed by co-star Kamal Kumar in front of the entire crew-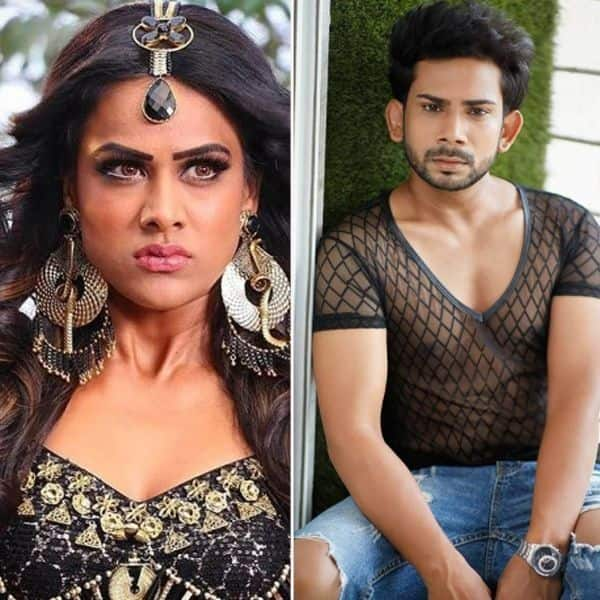 Nia Sharma react on being proposed by co-star Kamal Kumar in front of the entire crew: Naagin 4 star Nia Sharma has been in the headlines for some time now. The news came only last day that Nia Sharma has been proposed by her costar Kamal Kumar. All the crew members were quite surprised to see this incident on the sets. During the work, suddenly Kamal Kumar sat on his knees and he told his heart to Nia Sharma. It is a different matter that Nia Sharma turned down Kamal Kumar's proposal with great love. After this news came out, there was a ruckus among the fans of Nia Sharma. Meanwhile, Nia Sharma herself has spoken openly on this issue. Also Read – Nia Sharma was proposed by her costar Kamal Kumar in front of the entire crew, Ude TV's serpent's senses
Nia Sharma has told what finally happened on the set and how she handled the matter. Talking to Spot Buy, Nia Sharma said, Kamal Kumar is a good costar. I know that he likes me. I understood only after seeing their wives. I have very wisely said no to Kamal Kumar's proposal.
Talking about her music video 'Akhiyan Da Ghar', Nia Sharma said, "This song is very close to my heart. I really liked the concept of this song. It is worth noting that before Nia Sharma, Kamal Khan had talked about his proposal in front of the media. Praising Nia Sharma, Kamal Kumar said, "We both were waiting for our shot. Everyone was busy with their work. Suddenly I got down on my knees and I proposed to Nia Sharma. Also Read – Nia Sharma realized the mistake in Pearl V Puri case, apologized to Devoleena Bhattacharjee, said this
See pictures of Nia Sharma- Also Read – TV stars came out in support of Pearl V Puri, Divya Khosla Kumar, Devoleena Bhattacharjee opened the front
Further Kamal Kumar had told, 'The people present there were surprised to see my proposal. Meanwhile Nia Sharma and I started laughing. Nia Sharma also did not take this incident seriously at all. Everyone would like to propose a girl like Nia Sharma.